About Us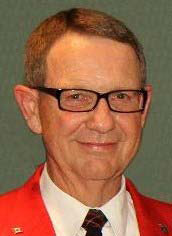 There are many reasons to join the Edmonton Division, RCMP Veterans Association:
To review our profile and Activities on the National Web Site, click the link below.
On September 11th 2019 we were successful in having a Columbarium installed at the Fort Saskatchewan RCMP Cemetery. For the full story, click the button below.

Purposes and Objectives of the Association
to promote and assist in the promotion and advancement of the best interests of Canada;
to be of service to the Government of Canada when required and requested;
to co-operate with and to render assistance to the Police, especially the Royal Canadian Mounted Police, in all matters of common interest or concern;
to promote the physical, social and economic welfare of the Association's members or the members of their immediate families;
to provide support to worthy community services or organizations of a charitable or benevolent nature.